Either you are going to learn graphic designing, started working as as Graphic Designer or you are already working as Graphic Designer and want to upgrade your PC, in this article I am going to tell you how to choose the best computer for graphic design which will benefit to all, graphics students, beginners, and professionals. Before choosing and purchasing a Personal Computer (PC) for your designing work, keep following points in your mind.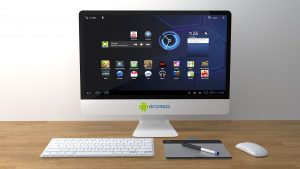 Budget
The first and main point before purchasing of computer is your budget. Before purchasing a computer and knowing about computer accessories, it is necessary to that how much amount you have for purchasing a Computer. As there are number of computer & accessories manufacturing companies offering their products with different rates and varieties. So make sure that you choose a computer/accessories living inside your budget.
Online Research
After finalizing your budget, it is time to do some online research to purchase of the best Computer for Graphic Design. Go through some websites to know about the latest products, rates,people's reviews, feedback, recommendations, and suggestions to make it is easy to choose a right Computer according to your need in terms of budget and usage requirement.
Contact with Industry Professionals
One another step which can be helpful to choose a good Computer for designing is to get in touch with the people who are already working in the field of Graphic Designing and ask your questions. They will share their experience and may recommend you any Computer/accessory that is working well for them, which will be quit helpful to you in choosing the best Computer.
Visit to Market(s)
Visiting a local Market(s) and asking about different computers, accessories, performance, usage etc., from shopkeepers/salesmen will also be beneficial for you to choose the best Computer for Graphic Designing. They will give you a valuable information and suggestion on the basis of demand of the people and sales of any specific computer/accessory.
My Personal Opinion
Being a Graphic Designer, if you want to know my personal opinion about finding best computer for Graphic Design, I would like to say that if you are a beginner in the field with limited/tight budget, then a PC with following configuration/accessories will be good enough.
Processor: Corei5
RAM: 8GB
Hard Disk Drive: 500 GB
Graphic Card: 1 GB
Monitor: 17''+
Keyboard and Mouse: Any brand
However, if you are already working in the field and you have not any budget/financial issue, then my suggestions and recommendations will be as following.
Processor: Core i7 (latest generation)
Hard Disk Drive: 2/3 TB
Monitor: 22"+
Keyboard and Mouse: Wireless (Any brand)
Conclusion
After reading the above points, I hope you would have a good knowledge about how to choose the best computer for Graphic Design. Now all you have to do is follow the all above mentioned points to choose and purchase one of the best PC in term of price, performance, durability, and usage.