What is VPN
VPNs are being very popular from last few years. It seems that everyone is using them. But what it is actually? If you don't know then we are telling you. Actually Word VPN is an abbreviation of Virtual Private Network. Its meaning is clear from name, but let see it in detail.
VPN makes your internet or network connection safer. We forget to network and talk about only internet which is itself is a very big network. Through VPN you can browse internet privately or use other internet services. In technical language, VPN works as a tunnel. You dig a tunnel and  went far-away therein, and remain untraceable. Pursuer remains in finding you that where you came from and where you gone.? But why you want to remain anonymous.?

To understand it, it is important to understand how the internet works.? When you connect any device with internet, a unique id assigned to it which we call I.P (internet protocol) address. Your activities even your location can be traced with the help of I.P address. Have ever you considered that how Google and other its kind of big companies knows that from which city and which area of Pakistan you are using the internet.? This all happens with the help your I.P address.
VPN replaces your I.P address with its own provided I.P address and often you can also choose a location of your choice from the list provided by VPN. Which means that actually sitting in Pakistan, but it will show on the internet that you are using internet from America, England or from another country of Europe.
Now your question will, why I need of the VPN?
Safe Browsing
Did you ever use public Wi-Fi network at the airport or in a hotel? This public internet is safe or not, you have not any method to know about it.
VPN makes safer the usage of the internet where you are unable to doing it. With the help of VPN, it can make sure that nobody access that what you are sharing on the internet, receiving or sending emails, which website is visiting or on talking whom on Skype.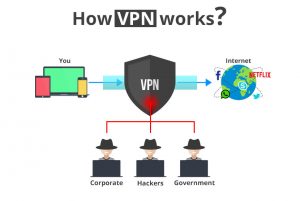 Regional restrictions
Many famous websites show content according to residential location of the user. For example, if we watch YouTube in Pakistan, its content on the homepage will be different than that of America. One other example is cricket website  espncricinfo.com. If you open this website from Pakistan, on the homepage news from Pakistan shown thereon. But if you visit it from England, it will show local cricket news of England.
Through VPN you can watch the content of your choice country. Similarly, in some countries there have banned on some websites. But the use of a VPN is common to access those websites.
The next question is which things keep in view while buying a VPN?  
Device and Operating System Support
You must make sure that the device on which you want to use VPN, that device and its operating system is capable to work with the VPN service provider.
Cost
There are hundreds of companies providing VPN Services. Some of them are good and some are bad. Every company tries to compete others, and for that they provide different kind of services, and therefore there has very price difference among them. You consider their services, but also keep in view price.
Speed
As VPN network is a network inside another network, therefore, its speed is less than your internet. Therefore, when you buy a VPN service, you must give a special attention to its speed. To know the truth about it, read the comments of its users. So must read them.