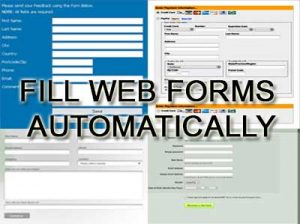 Now-a-days during use of internet we often need to fill the forms. Sometimes we close the website when it demands for form filling. So here is the easy way that how can you fill web forms automatically and quickly.
If you want you can make this difficulty easier with one click. In Chrome Browser there is arrangement for filling of form automatically, and to reach that settings type following in browser and press enter.
Chrome://settings/autofill
Here after clicking on a button add new street address and there will appear a form. In this form you can change sequence of fields according to your need.
You can write and save your name, address, email and phone No. and all details. In this way next time whenever you will need of filling of form, Google chrome will ask you that using details form may be filled?
We talked about provision of the correct details, but in case if you do not want to provide actual details to any website, and for that purpose you can make a fake form details with the similar method as mentioned above. But it would be much better to use an Ad-on called "Fake data" available for Chrome for this work.
With the help of this Ad-on you can fill any type of form without doing any configuration  by choosing "Fake data" option after right click of the mouse. To make this more easier double click in the field and it will be filled with fake data.
You can access Fake data Ad-on here: bit.ly/fake-data